WHO WE ARE
LifeLong Rescue is a 501(c)(3) nonprofit volunteer animal welfare organization whose purpose is to end the needless killing of homeless dogs and cats. In the Dallas area thousands of dogs, cats, puppies and kittens are killed or die in homeless conditions each year. Many of these are healthy, well-mannered animals - many of which would have been loving pets. These dogs and cats are euthanized daily because there's simply not enough room to keep them until homes can be found.
LifeLong Rescue is an organization funded by donations, charitable contributions, fundraising and adoption fees. We endeavor to find loving, lifelong homes for homeless dogs and other pets in the Dallas area of North Texas area.
The majority of our dogs and cats come from North Texas rural areas where they are abandoned. LifeLong Rescue rescues those animals who are in danger of being euthanized or dying due to lack of adequate care and the uncertain circumstances many dogs and cats endure while without a home. With very few exceptions, LifeLong Rescue does not take dogs from private homes. LifeLong Rescue's mission is to rescue dogs and cats that are homeless and we accept animals from the public on an exceedingly limited, case-by-case basis. If you plan to surrender guardianship of your dog or cat, please see our referral page here.
WHAT WE DO
Our communities have a massive overpopulation of dogs, cats, kittens and puppies due primarily to irresponsible breeding and unchecked breeding. Many dog and cats are abandoned and in the wild. These pets go to area shelters and are euthanized, while others are left to suffer and die in the wild. LifeLong Rescue rescues adoptable dogs and cats primarily from abandonment and places these pets in volunteer foster homes or with other sister resuce organizations. By fostering dogs and cats in individual homes and providing adequate healthcare we are able to save lives and provide the public with healthy spayed or neutered dogs and cats. The foster home offers dogs and cats a nuturing, transition environment between abdonment and a new, lifelong home. Pets are given the chance to learn any needed social skills and to receive and any medical care they may need. Most importantly, many of these dogs and cats are shown love and kindness for the first time in their lives.
When LifeLong Rescue rescues a dog or cat from abandonment, that pet receives a veterinary exam, including appropriate vaccinations, as well as heartworm testing and preventative. All dogs older than 6 months of age are spayed or neutered. Dogs under 6 months of age are adopted under the agreement that they will be spayed or neutered at the appropriate time. Proof is required from each adopter in such cases. Cats must also be neutered if they are not at the time of adoption.
How LifeLong Rescue Finds the Best Homes for Rescued Dogs and Cats
LifeLong Rescue finds homes for dogs, cats, kittens and puppies through planned meetings and adoption events, newspaper ads, and the Web, including this site and sites such as Petfinder.com. Our dogs and cats are fostered for a minimum of seven days. During this time we assess their personality and temperament, as well as each dog's or cat's socialization and training needs. This allows LifeLong Rescue to better ensure that we place each dog or cat in a home and with a family as suitable as possible for the pet. Individuals interested in adopting a LifeLong Rescue dog or cat are required to complete an adoption application, a thorough interview and an on-site home assessment. Our localized adoption process, home assessments and trial periods necessitate that our dogs and cats are only available to adopters in Dallas area of North Texas.
Homes with appropriately fenced yards are preferred for dogs. Exceptions are rare and made based on the size, age and activity level of the dog. A home visit for the purposes of assessment will be conducted before any adoption is finalized. LifeLong Rescue does not adopt to families who have surrendered pets in the past or homes where there are currently unsterilized dogs or cats. We have a strict policy of refusing adoptions to households with children under 6 years of age or households where small children are often present. Statistics show that 80% of such households surrender adopted dogs within a short period of time. Families with small children doubtlessly have a strong need to focus on the needs and nuturing of those children. Introducing a dog to such situations is often a distraction to this focus, at the very least. Children must be old enough to interact with dogs, without the need for contiuous supervision. Otherwise, the potential for disaster is strong enough to merit avoidance.
LifeLong Rescue Adoption Process
The LifeLong Rescue adoption fee varies depending on the pet and circumstances. Fees often cover spaying or neutering, appropriate vaccinations, veterinary exam, microchip implant and microchip registration fee with. On average our costs per rescued dog or cat exceed our fees. We cover the difference with fundraising activities, generous donors and sponsorships.
If you still have a question or would like to contact us for any other reason, please see our FAQ page or use our Contact page.
LifeLong Rescue is always in need of volunteers. If you are interested in assisting us in our efforts, please see our Volunteer section on the FAQ page.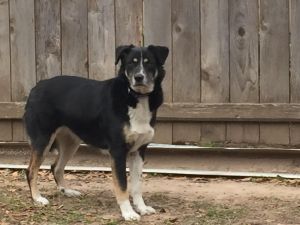 Chloe is beautiful and sweet. She loves going on walks and play with her brother Clark. She is 56 pounds,... View full description »
Adult, Female, Large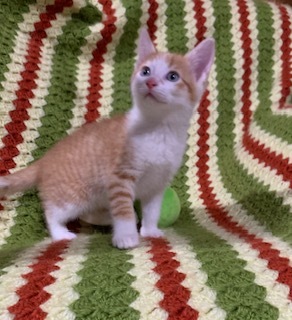 Sammy is a delightful little fellow. Loves playing with his kitten toys, climbing his cat tree and tussling around with... View full description »
Baby, Male, Small